Udon Thani อุดรธานี
Hello Unregistered,
Time and Date in Udon Thani
Udon Thani is 560km from Bangkok, 357km from Amnat Charoen, 515km from Ang Thong, 520km from Ayutthaya, 315km from Buriram, 585km from Chainat, 266km from Chaiyaphum, 767km from Chiang Mai, 847km from Chiang Rai, 51km from Nong Khai, 192km from Kalasin, 537km from Kamphaeng Phet, 115km from Khon Kaen, 678km from Lampang, 746km from Lamphun, 152km from Loei, 503km from Lopburi, 1,071km from Mae Hong Son, 188km from Maha Sarakham, 278km from Mukdahan, 252km from Nakhon Phanom, 305km from Nakhon Ratchasima, 563km from Nakhon Sawan, 729km from Nan, 46km from Nong Bua Lamphu, 735km from Phayao, 342km from Phetchabun, 467km from Phichit, 434km from Phitsanulok, 612km from Phrae, 228km from Roi Et, 159km from Sakon Nakhon, 457km from Saraburi, 536km from Singburi, 462km from Sisaket, 493km from Sukhothai, 373km from Surin, 572km from Tak, 401km from Ubon Ratchathani, 613km from Uthai Thani, 552km from Uttaradit and 303km from Yasothon, it can be got to by road, train and even has its own domestic airport.
Learn more about Udon Thani and Isaan on our
Isaan & Udon Thani Forum
.
Members Visits to Udon Thani
A tour around Loei
An Isaan adventure including Udon Thani
A couple of days in Udon Thani
Udon Thani Day and Night
At Soi Sampantamit in Udon Thani a new bar complex has been built, this is located near Top Mansion and Irish Clock.
Maps of Udon Thani and North East Thailand
Things to see and do in Udon Thani
Ban Chiang - Archaeological Site.
Ban Chiang - Archaeological Site Videos
Ban Chiang is 47km east of Udon and is world-renowned archaeological site.
Ban Chiang - National Museum.
Ban Chiang - National Museum Videos
Ban Chiang Museum houses many objects such as skeletons, pottery, bronze tools and other artifacts dug up from the site, some of which are believed to be up to 5,600 years old.
Udon Thani Horse Racing Track.
Spend the afternoon at the race track in Udon Thani, lots of food and drink available also.
Udon Thani Horse Racing Videos
Udon Sunshine.
This is an orchid nursery where fragrant orchids are grown to be made into perfume, they also have orchids that move about to music.
Udon Sunshine Nursery Videos
Phoo Phra Baat Historical Park.
Phu Phra Bat Historical Park Videos
Phu Phra Bat was declared a Historical Park in 1991, it has a large number of ancient buildings and ancient objects of both prehistoric and historic times including pre-historic paintings in caves and on cliff faces.
Nam Som National Park.
This Thai national park covers an area of 344 square km, it consists mainly of limestone mountains, there are several waterfalls, nature trails and viewpoints to be seen.
Nong Prajak Park.
Nong Prajak Park Videos
Situated 2 or 3 kms from Udon Thani town center, nice lake and garden setting.
Wat Pho Sri Nai Open Museum.
Museum showcasing how people lived in the past in Ban Chiang, includes many antique artifacts.
Rachinuthit Building or Udon Thani City Museum.
Built in 1920 and converted in 1988 into the Udon Thani Museum.
Lum Udom Night Market.
Typical Thai market selling everything from food, household goods to cheap clothing, situated near Udon Thani train station.
Udon Thani Night Market Videos
Na Kha Village
16 km from Udon Thani this village is famous for its woven cloth called Khit, this is weaved by hand into various products.
King Cobra Village
To get to the King Cobra Village, take the Khon Kaen-Udon Thani road for 33 kilometres to Tambon Sai Mun. Then, turn left onto Road No. 2039 (Nam Phong-Kranuan) for 14 kilometres. A 2-kilometre road leads to the Ban Khok Sa-nga Village.
Videos of Udon Thani
Thailands Weather Forecasts
Udon Thani Hotels & Guesthouses
Charoensri Grand Royal Hotel
277/1 Prajak Road. Udon Thani. 41000 Thailand.
Has health club and cocktail lounge.
Telephone 042 343555
A TeakDoor member stays at the Charoensri Grand Royal Hotel
Udon Thai House
Also known as Thomas Resort and Hotel.
9/9 Moo 2, Tambon Nongbua, Muang, Udon Thani 41000, Thailand.
Telephone: +66 (0) 42 204 014
Room Rates from 600baht per night.
Has swimming pool.
One of our members stays at Thomas Resort
The Englishman's Retreat
Quite a way out of Udon Thani town center on Pan Sam Road, Nong Sam Rong.
Telephone: (+66) 0845 125 025
Fan rooms starting from 300baht per night.
One of our members stays at The Englishmans Retreat
Video of Englishman's Retreat
Siri Grand Hotel
12 Benjang Rd,
Udon Thani.
Telephone 042 324514
One of our members stays at Siri Grand Hotel
Ban Chiang Hotel
5 Mookmontri Road.
Telephone: (042) 327 911-29; Fax: (042) 223 200
Room Rates 1,200baht per night and up and up.
Ban Chiang Wine Cellar GIGI Karaoke Out Cafe' The Sundance Fitness Center Cybex State-of-the-art health club Sauna & Stream room Ban Chiang Spa Chiang Pin Coffee Shop with International cuisine Palang Restaurant with Local E-sarn style specialities, as well as Thai Food.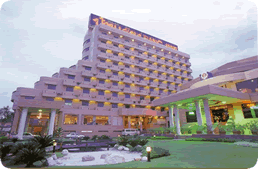 Ban Chiang Hotel Video
Chaiyaporn Hotel
209-11 Mak Khaeng Road.
Telephone 042 221913
Room rates from 300baht per night.
B B Resort
Moo 7, Ban Boa Nam,Tambon Moomun, Udon Thani.
Office number : + 66 42 - 241160
Room Rates from 550baht per night.
Has a restaurant serving both Thai and western food.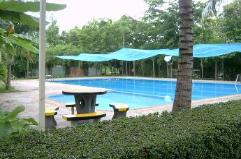 Charoensri Palace Hotel
60 Phosri Road.
Telephone: 042 242 611-3; Fax: 042 222 601
Has massage service and small car park.
Room rates from 350baht per night.
Green Gecko
Luxury Thai vacation villa with private swimming pool, fully catered. In the countryside out of Udon Thani.
Gecko Villa Video
King's Hotel
57 Phosi Road, Udon Thani.
Telephone: 042 221 634, Fax: 042 243 870
Room Rates 200baht and up per night.
Silver Reef B+B
338/8 Prajack Road. Makhang. UdonThani.
Telephone: 042 344 081
Room Rates from 680baht per night.
Silver Reef Bed and Breakfast
The City Lodge
83/14-15 Wattanauwong Road.
Telephone: 042 224 439;
Room Rates from 500baht per night.
Has a Restaurant and Bakery.
Udon Hotel
81-89 Makkhaeng Road.
Telephone: 042 221 342; Fax: 042 242 782
Thai Homestay
214 Group 2 Non Sa-At. Udon Thani. 41240. N E Thailand.
Telephone: 042 392 705
This is in between Khon Kaen and Udon Thani.
Room Rates from 3,000baht for a single night per person and goes down in price for longer stays.
Chareon Hotel
549 Phosri Road.
Telephone 042 248155
Room Rates from 500baht per night.
Has disco, karaoke and swimming pool.
Napalai Hotel
572 Pracharaksa Road.
Telephone 042 347444
Room rates from 800baht per night.
Paradise Hotel
44/29 Phosri Road.
Telephone 042 221956
Room rates from 250baht per night.
TaNiTa (Lagoon) Resort
113 Baan Nong Huaw Mue, Nadee, Muang, Udon Thani, 41000, Thailand.
(Mobile) Tel. 66 81 8846334 or 66 86 6546334
Has free wifi for guests in room and is 5 minutes from Udon Thani airport.
Room rates from 1,200baht per night.
Udon Star Hotel
Watthana Nuwong 75/3, Udon Thani 41000, Thailand.
Udon Star Hotel Videos
Restaurants and bars in Udon Thani
The Irish Clock Bar Restaurant and Guest House
19/5-6 Sampantamitr Road. Makkhang Muangonthani. Udonthani 41000 Thailand.
Telephone : +66 4224 7450 The bar has a wide range of bottled beers; local and imported as well as draught Guinness, Kilkenny and Tiger. The restaurant boasts an extensive menu and includes traditional Irish fare as well as some exotic Indian style curries and of course some excellent Thai food. The kitchen is open for breakfast from 08:00AM and closes at 10:00PM. Room Rates from 850baht per night.
TeakDoor Members Review of the Irish Clock
Phontattoo & Bar
If you want a beer or 2 and a Tattoo in Udon then this is the place to go.
Members review of Phontattoo and the Aussie Bar
3 Restaurants In Udon Thani
A member visits Reuan Peek Mai, Ra-bieng Rim Nam and Up2u Bar and Restaurant
Aussie Pub and Guest House
277/136-139 Charoensri. Teekathananont Road.
Telephone: 086 1086-359
Has a pool table, tv room and pies and chips.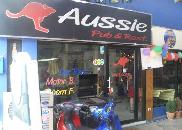 Aussie Pub and Guest House
Thai Restaurant in Udon
Nice Thai food restaurant on the outskirts of Udon Thani set in lovely gardens.
Bella Italia
Ist Floor Charoensri Complex Udon Thani Thailand 41000
Tel-Fax : 042-343134 Mobile : 081-799-7736
The origins of Bella Italia started in Italy where Enrico first met his Thai wife Promphan.
Enricos Parents ran an Italian Restaurant and both Enrico and Promphan worked in this restaurant learning all the skills and techniques for making the finest Italian cuisine. They had the idea that if they could provide authentic Italian food made from real imported Italian ingredients in Thailand, they could provide both Thai and visiting Westerners with a fantastic opportunity to enjoy the delicious taste of real Italy. So now we have Bella Italia by Enrico, a superbly large and modern Italian Restaurant right in the main central shopping area, the food is true authentic Italian, very low priced and has indoor and outdoor eating areas plus, the addition of the Steak House area and a wonderful deli counter.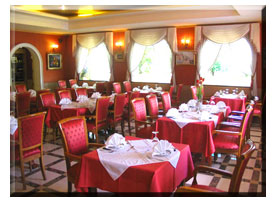 Bella Italia
Kitaro Japanese Restaurant
Phosi Road. Udon Thani.
Udon Thani has a GoGo Bar on Soi Aduladej called Wolverine, it also has a few air con bars and beer bars for night time entertainment.
Interactive Udon Thani Map
View Larger Map
Udon Thani Golf Courses
Udon Thani has four 9 hole Golf Courses as listed below.
Sri Thani Golf Forest
Address 79 Moo 10 Tambol Banjan, Amphor Muang, Udon Thani
Telephone: (081) 954-3188
Training Center of Thailand
Address Muang Udonthani
Telephone: (042) 254-118-9
Udorn Golf Club & Resort
K.M 18 Udon-loei Rd., Ban Hueysamran, Muang Udon Thani 41000
Telephone (089) 940-5086, (089) 943-5936
Nong Samrong Golf Course
Bankaituan, Udonthani-Nongkai Rd. Muang Udonthani
Telephone: (042) 222-927
Udon Thani Weather Sunrise in Udon Thani Udon Thani Horse Racing