Chiang Rai Holiday Information

A comprehensive listing of Chiang Rai's Hotels, guest houses and tourist attractions in Chiang Rai and surrounding areas, you can view several maps of Chiang Rai
here
and videos of tourist attractions in and around Chiang Rai
here
.
Chiang Rai is about 840km from
Bangkok
, 970km from
Amnat Charoen
, 683km from
Ang Thong
, 714km from
Ayutthaya
, 1,021km from
Buriram
, 606km from
Chainat
, 741km from
Chaiyaphum
, 175km from
Chiang Mai
, 809km from
Kalasin
, 477km from
Kamphaeng Phet
, 732km from
Khon Kaen
, 870km from
Korat
, 225km from
Lampang
, 295km from
Lamphun
, 682km from
Loei
, 542km from
Lopburi
, 634km from
Mae Hong Son
, 805km from
Maha Sarakham
, 975km from
Mukdahan
, 1,030km from
Nakhon Phanom
, 542km from
Nakhon Sawan
, 729km from
Nong Bua Lamphu
, 898km from
Nong Khai
, 270km from
Nan
, 94km from
Phayao
, 583km from
Phetchabun
, 474km from
Phichit
, 413km from
Phitsanulok
, 235km from
Phrae
, 845km from
Roi Et
, 937km from
Sakon Nakhon
, 718km from
Saraburi
, 643km from
Singburi
, 1,079km from
Sisaket
, 400km from
Sukhothai
, 1,068km from
Surin
, 398km from
Tak
, 1,014km from
Ubon Ratchathani
, 847km from
Udon Thani
, 591km from
Uthai Thani
, 308km from
Uttaradit
and 916km from
Yasothon
, from Bangkok you can fly to Chiang Rai or spend 14 hours on a bus travelling by road, you can check Thailand's airport arrival and departure times
here
.
To learn more about Northern Thailand and Chiang Rai why not visit our
Northern Thailand & Chiang Rai Forum
.
Trekking and staying with Hill Tribes near Chiang Rai
Chiang Mai to Chiang Rai by road
A visit that includes Wat jet Yod, the night bazzaar, Wat Analayo, Lake Phayao, and other tourist attractions between Chiang Mai and Chiang Rai.
Chiang Rai and a trip to Tha Ton
A stop at Kwans Guesthouse for a meal, a stay at Apple Resort on the Mae Kok river, a visit to Wat Tha Ton, and some river rafting on inner tubes.
Chiang Rai Tour
A stay at Flower Hill Resort in Mae Salong, then onto Doi Tung, Mae Sai, The Golden Triangle and Sop Ruak.
Northern Thailand on a Hog
Touring Northern Thailand on rented Harley Davidsons is now possible and one of our members does a few tours.
A visit to Chiang Kong
Chiang Kong is about a 2 hour journey from Chiang Rai through countryside and mountains.
Doi Phatang
About a 2 hour journey from Chiang Rai set in the same mountain range as Puchi Fa.
A Tour round Chiang Rai
A wander round Chiang Rai town taking in the Temples, restaurants and guesthouses.
A Trip to Chai Prakan, west of Chiang Rai
A trip to the White Temple in Chiang Rai and a stay at the Red Rose Hotel
Things to see and tourist attractions in Chiang Rai
Doi Mae Salong
Chiang Saen National Museum
Chiang Rai Night Bazaar
Ho Watthanatham Nithat
Mae Kok River Rafting
Ku Phra Chao Mengrai
About the King Mengrai Festival can be found here
Chiang Rai Lychee Festival
Other Chiang Rai Festivals
The Golden Triangle
A bit about hilltribe children
A trip round the Golden Triangle and to the White Temple in Chiang Rai
An Itinery from Chiang mai to The Golden Triangle
Hall of Opium, Golden Triangle Park
Wiang Ka Long
Wiang Kalong, a newly-developed tourist attraction, is a community about 16 kilometers from the district office of Wiang Pa Pao. Ancient furnaces which were used to make terra cotta utensils called Kalong have been found in this area.
Nam Tok Khun Kon Forest Park
Nam Tok Khun Kon Forest Park can be reached by taking Highway No.1211 from Chiangrais town. After traveling 18 kilometers turn right and proceed for another 12 kilometers. Alternatively, you can drive along Highway No. 1 (Chiang Rai-Phayao) for about 15 kilometers, turn right and proceed for another 17 kilometers, then take a 30-minute walk to the waterfall. The 70-metre high Khun Kon or Tat Mok Waterfall is the highest and most beautiful in the province. Surrounded with dense woods, the area is also good for hiking.
Oub Kham Museum
Contains a wealth of ancient objects used in royal courts of Thailand, Burma, China, Vietnam and Laos, some of which date back to over 1000 years. The museum is open from 9:00am to 5:00pm. Admission is 200baht for adults, 100baht for children.
Rai Mae Fah Luang
Sindoi Hill Tribe Ceramics
Chiang Khong
Wat Phra Chao Lan Thong
Wat Phra Kaeo
Wat Phra That Doi Chom Thong
Wat Phra That Chedi Luang
Wat Phra Chao Lan Thong
Wat Phra Sing
Want to learn more about the above Temples? Then check out our
Chiang Rai Wats
thread.
Akha Hill Tribe in Chiang Rai
A Hill Tribe Trek
Wat Rong Khun
Baan Ruammit, a Karen village and elephant camp.
Anantara Resort in Chiang Saen has an elephant camp where you can do a 3 day Mahout course.
Chiang Rai Flower Gardens - Mae Fah Luang
Chiang Saen Lake
Doi Luang National Park
Khun Chae National Park
Lam Nam Kok National Park



Moon & Sun Hotel
632 Singhakhai Road.
Telephone: 719279-80
Room Rates from 600baht per night.
Moon & Sun Hotel, a TeakDoor review with pictures
Wiang Inn Hotel
893 Phaholyothin Road, Chiangrai 57000
Tel. (66) 0-5371-1533 Fax. (66) 0-5371-1877
Each room is taste fully decorated in a pleasing northern motif and beautifully appointed. Wall to wall carpeting,color tv. satellite, IDD telephone, electronic door lock, bedside panel controller, mini bar and refrigerator all helpto ensure your utmost comfort and convenience.Here, you will enjoy the most satisfying accommodations,whether on holiday or business.
Room Rates from 1,800 to 9,000baht per night.

Wiang Inn Hotel
Baan Nai Sra Resort
Here you can stay in bungalows airily perched in a pond festooned with lotus blossoms, and gaze at the lavish scenery around you: bamboo, cypress, myrtle, and banana trees, picturesque mountains adorned with lush forest, and verdant paddy land where you can watch the villagers working in their fields.
Conveniently situated twenty-one kilometers south of the riverside town of Chieng Khong on the banks of the mighty Mekong, the House in the Pond Resort is also a central starting point for more traditional sightseeing tours to the Golden Triangle and other historic places of Chiang Rai Province. As it is a small, family-run resort, there are only a limited number of vacancies. So, if you are among those who enjoy a quiet stay, far from the crowd, make your booking now.
How about fishing in the Ing River, a ten-minute walk away? Or taking a trek off the beaten path with local guides? Want to visit the hill tribes in the surrounding mountains?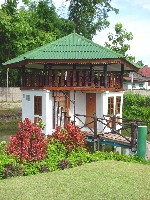 Baan Nai Sra Resort
Red Rose Hotel
60 Moo.14 Prachasanti Road. T.Robwiang. Chiang Rai. 57000 Thailand
Telephone: 053 756888
Has fantasy style rooms from 1,000baht and up per night.
One of our members stays at the Red Rose Hotel
Anantara Resort Golden Triangle
229 Moo 1, Chiang Saen. Chiang Rai 57150
Tel: +66 (0) 5378 4084
Fax: +66 (0) 5378 4090
Room rates 5,000baht and up.
Anantara Resort Golden Triangle
Dusit Island Hotel
Set on its own island in the Kok river across a bridge from the centre of Chiang Rai town, and has 271 rooms.
Dusit Hotels
Inn Come Hotel
176/2 Chiang Rai,57000
Telephone: +66 053 717 850-60 FAX: +66 053 717 850
105 rooms with Room Rates from 1,800 to 7,500baht per night.
Has restaurant/coffee shop, snooker club, Karaoke,Massage and Discotheque.
The Imperial Golden Triangle Resort
222 Golden Triangle, Chiang Saen, Chiang Rai 57150
Tel. (66 2) 261-9000 EXT. 4601-4 Fax. (66 2) 261-9464
Room Rates from 1,750 to 10,000baht per night.
Has Restaurant, Karaoke and Lobby Lounge.
The Imperial Golden Triangle Resort
Little Duck Hotel
199 Paholyothin Rd.
Thambol Sunsai, Chiang Rai. 57000
Tel: +66 (0) 5371 5620 to 38. Fax: +66 (0) 5371 5639
Has 330 rooms with Room Rates from 1,400 to 35,000baht per night.

Little Duck Hotel
Wangcome Hotel
869/90 Pemawibhata Rd., Chiang Rai 57000
Tel. (053) 711-800, 713-841-8, Fax. (053) 712-973
Room Rates from 1,400 to 6,000baht per night.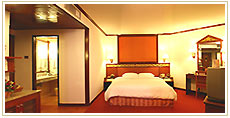 Wangcome Hotel
Akha Hill House
Room Rates from 120 to 1,500baht per night.10 percent of all income is used to help the Akha Hill Tribes.
Things to do and see.
Huay Keaw 3-tiered waterfall with bathing pools (10 mins walk)
Green tea plantation (15 mins walk)
Hot springs via jungle trek through Lahu & Akha tribal villages (2 hr roundtrip walk)
Jungle trekking and sightseeing tours
Observe and join in the day-to-day lives of the Akha village people
Traditional Akha massage
Campfire by night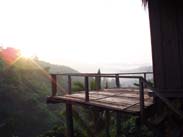 Chiang Rai Hill Resort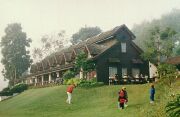 Chiang Rai Hill Resort
Season Nam Korn Resort
200 M.6 Makorn Muang Chiangrai 57000
Telephone: 053-726538 / 01-4538885
Located 15km from downtown Chiang Rai, Season Nam Korn Resort is the perfect destination for a peaceful and relaxing holiday. The resort offers beautifully furnished standalone cottages and 2-storey houses, providing complete privacy and comfort in natural surroundings. Our restaurant serves international cuisine to cater for all our valued guests during their stay.
Chiang Rai consists mainly of mountains and forests, hosting scenic attractions such as national parks, botanic caves and waterfalls. Nearby attractions to the resort include the Kunkorn waterfall forest park and Wat Rong Kun.
Approximately 60km North of Chiang Rai is Mae Sai, the Thai-Burmese border where you can shop for gems, jade, textiles, Burmese tapestries and handicrafts. For about US$5 per person you can cross over the border to take a glimpse of Burmese life.
Please seek advice from our friendly staff to help you plan out your activities.
Room Rates from 900 to 2,500baht per night.
Mohnfahsai Home Resort
114 Moo 8, Bann Doo Muang, District Chiang Rai.
Telephone: 05 377 6129.
Room Rates from 1,200 to 2,200baht per night.
Mohnfahsai Home Resort
Namthong Resort and Spa
A new Boutique hotel. There are 55 superior rooms, located at Ban Doo Muang Mai Project,Muang, Chiang Rai.
Room Rates from 1,500 to 1,800baht per night.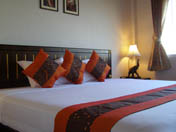 Sabun Nga, Chiang Rai Hotel Pub and Restaurant
Warm Welcome with our Tradition in "Sabun-nga Style". We have 20 air condition and 6 fan rooms with available price. we have ADSL WIFI INTERNET easy to conect easy to use. The distance from Sabun-nga to city centre,clock tower,night market,night bazar,bus station is under 1.6 kilometres, we are situated on SanKhongNoi road just 600 metres from Chiang Rai Hospital in the west direction.
Room Rates from 250 to 350baht per night.
Sabun Nga, Chiang Rai Hotel Pub and Restaurant
Teak Garden Spa and Resort
299 Chiang Rai International Airport Road,Bandu District, Chiang Rai 57100 Thailand
Tel. (+66 53) 793 333, Fax. (+66 53) 793 643
The Teak Garden Resort situated on 8 verdant acres in scenic Northern Thailand surrounded by lush green rice paddies and tree covered mountain. Teak Garden Spa Resort is a world class resort and a tourist destination in its own right.
Room Rates from 2,500 to 5,500baht per night.

Teak Garden Spa and Resort
The Legend Boutique River Resort and Spa
124/15 Moo 21 Kohloy Road, Amphur Muang, Chiang Rai 57000
Tel: 66(0)53 910 400 Fax: 66(0)53 719 650
The River house Resort and Spa
482 Moo 4, Tambon Rimkok, Amphur Muang, Chiang Rai 57100.
Telephone: 6653-750829
Fax: 6653-750822
The River House features 30 deluxe rooms overlooking the swimming pool and sparkling River Kok, creating a rare scenic backdrop. 6 junior suites with breezy private verandas to bring you closer to the river and closer to the nature.
After a long day, you can unwind yourself in an en suite luxurious bath or shower, relax over a cool drink in our bar or enjoy an excellent meal in our Restaurant which offers a fine selection of Thai and International dishes.
Room Rates 5,000 to 8,900baht per night.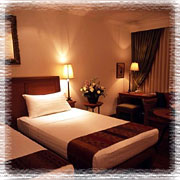 The River house Resort and Spa
Rimkok Resort Hotel
6 Moo 4 Chiangrai - Thatorn Rd. Amphur Muang Chiangrai 57100
Tel. : (66 053) 716445 - 60 Fax : (66 053) 715859
Chiangrai is Thailand 's northern areas province and is bordered by the neighbour states of Laos and Myanma.The ancient city of Chiangrai was once the capital of the fabled Lanna Kingdom.It was founded in 1262 by King Mengrai as he began to extend his domain southward.
According to legend the city was built on the spot where he found his favorite elephant. He felt that the site along the banks of the Kok River was an auspicious one and thus Chiang rai came into beingThe Rimkok Resort , with 248 superior and 8 two- bedroom suites, offers the delightful combination of the refined and gracious service of traditional NorthernThai hospitality, and the modern conveniences and luxury of a first class resort hotel.The stylish interior creates a unique and charming atmosphere to make your stay pleasant and relaxing. The Rimkok Resort provides a spacious banquet hall large enough to accommodate 300 persons. It is equipped with all technical facilities to serve convention ,conferences, seminars and meetings.
The resort provides a very large swimming pool and Chiang rai's largest outdoor whirlpool /Jacuzzi as a jogging trail winding over the whole area of the resort. Additional facilities include the elegant Sipsong Panna Dining room, the pleasant Saenwee Coffee Shop, the Heritage Grill and the cosy and intimate Rimkok Lounge. The refreshing Kinnaree Bar, overlooking the MaeKok River, provides a glorious view of the surrounding countryside. Come to Thailand 's far North, make the Rimkok Resort your base for adventures and sightseeing tours to the various fascinating and historic sites in Chiang Rai. Discover and explore beautiful mountains and tranquil forests and experience the culture and traditions of this unique and colorful region.
Rimkok Resort Hotel
Insii Thai House
This is a private Thai style property located in Chiangrai, the northernmost province of Thailand.
With this website we are happy to share the beauty of the traditional Thai style architecture, but also introduce you to the exclusive events which we host regularly.
Most of these events are aimed at helping the local community, and especially the Hill Tribes' school of Maechan (Rongrian Suksa Song Kraw Maechan).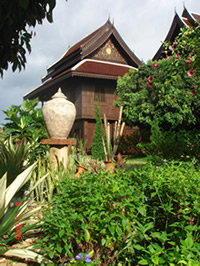 Insii Thai House
Suanthip Vana Resort
49 Chiang Mai-Chiang Rai Road. Tambon Takok,Amphur Mae Suai, Chiang Rai 57180
Telephone 66 0 5372 4226-9
Facsimile 66 0 5372 4230
Suanthip Vana Resort, the Nature Lover's Retreat, is located amidst the forest of Chiang Rai, a famed northern province of Thailand. Surrounded by the beauty of Mother Nature, our resort awaits you. Come and visit us and explore the local areas.
Room Rates from 3,500 to 8,000baht per night.
Suanthip Vana Resort
Tonam 31
Doi Tungvilla Tel. 767015
Khum Chao Resort
20 M.11, Soi NamCham 5, Pongpha, Maesai, Chiangrai, Thailand 57130.
Tel. : 0-5364-6644, 08-1455-0559, 08-6181-7654 Fax : 0-5364-6644
Khum Chao Resort, located in the midst of the natural environment of a forested hill and amid lush tropical gardens, is the perfect place for the travelers who want to get back to the nature. We invited you to touch the nature in peace and quiet at Khum Chao Resort.
We have a Private Room to serve for the guests who like a private life.
We have the Restaurant and Coffee House, which you can lounge to see the Mountain View during enjoy our authentic Northern Thai cuisine (cooked by Khun Patcharee Na Chiangmai, owner).
Room Ratews from 600 to 4,000baht per night. This is a no smoking resort.
Khum Chao Resort
Maesalong Outdoor
379 Moo.4 Baan Pa Sang ,Maechan Chiangrai 57110
Tel: 081-6021308,081-5959043
Varied sizes and styles of accommodation are provided for our guests: lovely small bungalows for 2-3 people, group bungalows for 5-10 and 15-20 people including a shady and refreshing camping area.
Besides a peaceful and relaxing stay at our bungalows, reading your favorite books, making tea or coffee, you can spend your leisure time walking or exercising in Maeslong Outdoor nature trails, studying varied species of flora, fauna and insects, bird & butterfly watching, boating, swimming, jogging, mountain biking or horse riding, etc.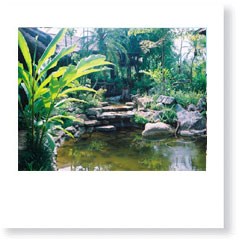 Maesalong Outdoor
Golden Pine resort and Spa
291 Moo 4 Baan Muang Kham, Tambol Nang Lae, Chiangrai 57100,
North Thailand
Tel: (053) 706270 - 9 Fax: (053) 706280
Facilities
The resort is an ideal 'retreat' for Seminars, Conferences and Meetings as well as for Weddings and Receptions of all kinds. Up to eighty participants or guests can be comfortably accommodated in a large hall where the only distraction might be the wonderful views of the Lanna Countryside through the windows. A full range of Audio/Visual equipment as well as appropriate seating and lighting arrangements are available
The Golden Pine Resort consists of 80 beautifully designed cottages located in the heart of the Lanna countryside. The site was previously a rural village and is surrounded by Rice Fields on either side. The perception of tranquillity is enhanced by the backdrop of distant mist enshrouded hills which are the beginning of the vast Himalaya style mountain Range
Golden Pine resort and Spa
Baan Chomkwan Verbeek
317/162 Soi 8/2 Sinthanee 3 Village, Mu 13 Thasai, Muang, Chiangrai Province
Tel. 02-571-1511 (Bangkok), 01-927-0786 (Mobile)
Fax 02-920-8405
Room Rates 5,000 to 6,000baht per night.
Umporn Resort
11 Moo 5 Waing Pang Kom, Maesai, Chiang Rai Thailand. 57130
Office Telphone : (66) 53-731769 , (66) 53-734269-70 , (66) 53-646369 Fax : (66) 53-646370
Mobile : (66) 6-5878712, (66) 6-6708498
On the place of Maesai's side Phahol yotin Road, pass the Tesco Lotus about 300 meter, you will find Umporn Resort. This is a Lanna Style Resort, Thai northern style. Maesai is Thailand's northern most district and was once a famous city.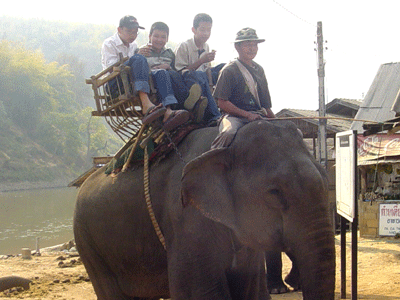 Umporn Resort
Baan Khun Yom
155 Thanalai Road., Vieng,, Muang, Chiang Rai. 57000
40 Rooms, Room Rates not listed.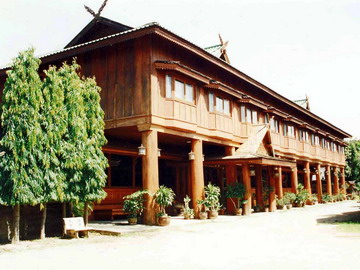 Cheap Guest Houses and Hotels in Chiang Rai
Boonbundan Guest House, 1005/13 Jedyod Rd., Tel: 717040, Fax 712914.
A review of Boon Bun Dan Guest House
Ben Guest House, 35/10 Sunkhong Noi, Soi 4, Tel: 716775.
Gratom Rim Kok, 339/1 Soi Homnuan, Phaholyothin Rd. Tel: 716371- 2, Fax. 713821.
Guest House Amsterdam, 595/2-3 Phaholoyothin Rd., Tel: 740206.
Maleena Ville, 863 Wat Pranorn Rd. Tel: 712931, 714933.
Pingtamorn Guest House, Tel: 714161.
Ruangnakorn Hotel, 25 Ruangnakorn Rd. Tel: 711566-7.
Suknirand Hotel, 424/1 Banphaprakarn Rd. Tel: 711955.
V.J.C. Mansion, 198 Keotong Rd. Tel: 748300-3.
Cheap to Midrange accommodation in Chiang Rai
Art Ann Mansion, 5 Sunkhong Luang Rd. Tel: 715605.
Chiang Rai Inn Hotel, 661 Uttarakit Rd. Tel: (053) 712673, 711483, 717700-3.
Chieng Rung Hotel, Phaholyothin Rd. Tel. 722322: Fax. 722429.
The Golden Triangle Inn, 590 Phaholyothin Rd. Tel: 711339, 713918, Fax. 713963. Reliable tours & restaurant.
Lan Kum Hotel, 648/5 Uttarakit Rd.Tel: 740253-9, 718547, Fax: 740253.
Nim See Seng Hotel, 930/14 Phaholyothin Rd. Tel: 600421-2, Fax: 754492.
Prima House, 697/4 Phaholyothin Rd. Tel: 716306, 714663, Fax: 714663, 716702.
Red Rose Hotel, 60 Moo 14 Prachasanti Road. Tel: 756888, Fax: 713636.
Thanaphum Hotel, 111/36 Moo 19 Santi Rd. Tel: 717580-4, Fax: 717585.
YMCA International Guest House, Phaholyothin Rd. Tel: 713785-6, 714336.
Chiang Rai, the northernmost province of Thailand is about 785 kilometers north of Bangkok. Situated on the Kok River basin, Chiang Rai covers an area of approximately 11,678 square meters with an average elevation of 580 meters above sea level. The province, which is located within the renowned Golden Triangle area where Myanmar, Laos and Thailand converge, is also known as the gateway to Myanmar, Laos and Southern China.
Chiang Rai, which was founded in 1262 by King Meng Rai,
was the first capital of the Lanna Thai Kingdom (Kingdom of a million rice fields), which was later conquered by Burma. It was not until 1786 that Chiang Rai became a Thai territory and was proclaimed a province during the reign of King Rama VI in 1910.
Today, Chiang Rai is a travelers paradise endowed with abundant natural tourist attractions and antiquities; the province itself is evidence of past civilization. Attractions range from magnificent mountain scenery, ruins of ancient settlements, historic sites, Buddhist shrines and ethnic villages as the province is also home to several hill tribes who maintain fascinating lifestyles. For those interested in the natural side of Chiang Rai, jungle trekking is recommended along various trails.
Chiang Rai which tends to be a little more 'laid back' now competes with Chiang Mai as a tourist attraction and is fast becoming a popular escape for tourists wanting to get away from the troubles they left behind.
Tourism Authority of Thailand
Golf Courses in and around Chiang Rai
Santiburi Chiang Rai Country Club
Waterford Valley Chiang Rai Golf Club
Thailands Weather Forecasts