Bangkok Survival Guide
Your first place you will most likely arrive at in Bangkok and get to see is
Suvarnabhumi Airport
,You can see more pictures of Bangkoks newest airport
Here
, if you are traveling to Bangkok by train you will most likely get off at
Hua Lamphong
train station, this connects to the subway which is one of the easiest ways to get around Bangkok.
There are several Bus terminals in Bangkok,
Ekamai
the Eastern Bus Terminal for travel down to
Pattaya
, Trat, Rayong, Ban Phe,
Chanthaburi
or other parts of the Eastern Seaboard,
Mor Chit
for travel into
North
and
North Eastern Thailand
, also has buses to Pattaya and other destinations on the
Eastern Seaboard
, or the Southern terminal in Phutthamonthon for all travel into Southern Thailand.
The BTS and Subway, thoughts from a
DJ
, you can view the map for the BTS Sky Train and the MRTA Underground
here
.
Shopping in Bangkok is great, whether you want rip off copys of the latest computer games to a
Tailor made Suit.
Bangkok has many beggars littering the streets and Sois including
Foreign Beggars
and even
farang tramps
.
If you have any questions about Bangkok please post them on our
Bangkok Forum
.
Pubs, clubs and bars in Bangkok
The 3 main tourists areas for bars in Bangkok are Nana Plaza, Soi Cowboy and Patpong, here you will find every sort of bar you can think of, from
English and Irish style pubs
to gogo bars with semi naked
Ladyboys
dancing the night away, on the forum we also have many ladyboy videos
here
.
Many of the British style pubs are restaurants aswell, places like
The Huntsman Pub
have an all you can eat Sunday buffet,
Molly Malones
on Soi Convent, Silom, has Kilkenny and Guinness draught and daily specials on different beers, also they start serving breakfasts from 9am, expat hangouts like the
Afterwork Bar
where they have a few pool tables and other entertainment, the
Barbican
is a more upmarket Bar and Brasserie on Silom, or maybe have a drink in the clouds at the top of the
Bayoke Tower,
other popular places include
The Londoner
and
The Witch's Tavern
.
For freelance girls and pool tables
Gullivers
is extremely popular, Soi 7/1 is famous due to the
Eden Club
being there, more on the Eden Club
Here
, more upmarket places like the
Q Bar
are popular with the local expats living and working in and around Bangkok.
For nightclubs you could always try
Spicy Club
at Siam Square.
Bangkok Beer gardens including
Suan Lum Beer Garden
only get busy during the cool season, which also happens to be the main tourist period, here you will be offered many choices of different beers in an outdoor setting by beautiful Beer promotion girls.
One of the longest running and smallest open air bars on Sukhumvit Soi 11 is the
Cheap Charlie Bar
and it is cheap, some other popular bars that expats goto are
Here
.
If you are in the Rama Five Bridge and the Ratchapreuk Round-a-bout area you will find quite a few bars have been visited by our members, their reviews can be found
here
.
A light hearted thread on how to behave in bars if it is your first time in Thailand can be found
Here.
Restaurants in Bangkok
Bangkok also has a great selection of
Mexican restaurants
including
Bonita Senorita
in Bangbon,
Sunrise Tacos
on Sukhumvit Road and many
others
..
Many Thai restaurants on the Chao phraya river, if you are at the Grand Palace you can walk to this one at
Tha Chang
, but there are many other
Thai restaurants
on the canals and river of Bangkok, or maybe take one of the evening
river cruises
from the Oriental.
More upmarket restaurants in Bangkok include places like
Sin
which is a roof top restaurant on Soi 4.
The Landmark Hotel also has international
food buffets
nightly.
At the Siam Paragon you will also find restaurants like
Tony Roma's
ribs, seafood and steak.
Bangkok has many Indian restaurants, places like
Indian Hut
on Suriwong road opposite the
Manhora Hotel, Vegetarian Indian food can be found at places like
Dosa King
on Sukhumvit Soi 19 or even Lebanese food at
Ploenchit
.
Japanese Restaurants
abound in Bangkok including
Oishi Ramen
at Fashion Island shopping mall, and
Yo Yoi
or you could always just go for a
Pizza
, also the
Madrid
is renowned for its pizza and is one of the longest running expat bar, restaurant in Patpong.
Street food is available all over Bangkok and the quality is quite good,
Soi 38
at Thong Lor
has quite a wide range of Thai food stalls.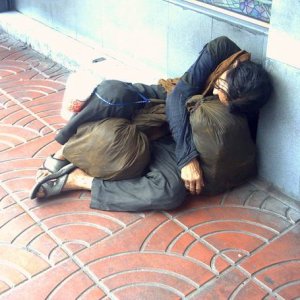 Hotels in Bangkok
Bangkok is full of hotels and guesthouses, from the sleaziest cesspits you can think of to some of the most upmarket hotels in the world,
Khao San Road
although slowly going more upmarket is considered Bangkoks main backpackers area.
Honey Hotel
on Sukhumvit Soi 19 so you are within walking distance of Soi Cowboy, or the
Manhattan Hotel
near the Asoke BTS and MRT.
Cheaper hotels with a swimming pool include
Miami Hotel
for around 800baht per night on Soi 13 or the
Sawasdee
group of hotels both in Bangkok and Pattaya are quite reasonably priced, Bangkok also has many
Gay friendly Hotels.
If you need a hotel near Suvarnabhumi Airport then the
Valentine Hotel
at 1,000baht per night is a good deal and only 5 minutes drive from the airport.
If you want to stay in the Nana Plaza area of Sukhumvit road then
The Royal Ivory Nana
is a good deal at around 2,000baht per night.
Many hotels in Bangkok can be rented by the hour, these are generally somewhere you would take someone who was not your own wife so to speak, places like the
Playboy Hotel
and the
Penthouse Hotel
also have curtained off areas in the car park so your car cannot be seen from the road.
If your looking for a family room type hotel in the Pinklao area, then
Charlie House
has a few 2 bedroom hotel rooms.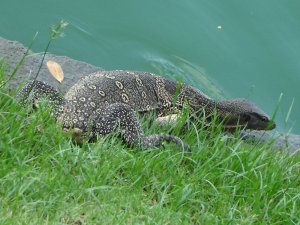 Bangkok's Parks and green spaces
Bangkok has a few parks and green areas where you can spend a few hours relaxing away from the hectic pace of the city
Puttamonton Park
Wat Chalerm Park
Nice park in Nonthaburi outdoor fitness equipment and a sealed jogging track.
Bangkrajao
Ratchada Lake - Bangkok
Chatuchak Park
Bang Pu Nature Reserve
The nature reserve is in Samut Prakarn Province which is about a 40km drive from Bangkok, it covers an area of about 600 rai, there are bungalows for rent and several restaurants.
Bungsamran Fishing Park
With catfish in the 80kilo range and carp of 50kilos this is sure to make a memorable day out fishing.
Bangkok Cultural Shows
If you are in Bangkok then it is worth seeing the
Royal Barges
on the Chao Phya River in preparation for the Royal Kratin Ceremony during October and the actual
procession
of more than 50 Royal Barges and over 2,000 Thai Royal Navy oarsmen, if you miss that you can always go to the
Royal Barge Museum
for which there is a small entrance fee.
Siam Niramit Theater
Bangkok Annual Events
Bangkok Motor Show 2005
Bangkok Motor Show Girls 2006
Bangkok Motor Show Girls, Cars and Pizza 2007
Bangkok Motor Show, the coyote girls videos
You do need to register as a member to view these videos.
Bangkok Music Festival
American Independence Day
This is hosted each year by the American Chamber of Commerce.
One of our members visits the
Bangkok international dog show atMuang Thong Thani Convention Center
Things to do and see in Bangkok
Jim Thompsons House
Jim Thompson House is located on Soi Kasemsan (2) Song, opposite the National Stadium on Rama I Rd, it is open from 9am to 5pm and charges 100baht entrance for adults.
Wat Arun
No visit to Bangkok can be complete without a visit to one of Thailands most famous Temples, Wat Arun, commonly known as Wat Jaeng or the Temple of Dawn, this was formerly known as Wat Makok in the Ayutthaya period. When King Tak Sin made Thonburi his capital and decided to build his palace on the West bank of the Chao Phraya River, Wat Makok was made the palace temple and renamed Wat Jaeng. King Rama lV later changed the name to Wat Arun Ratchavararam as it is called today.
Another member visits Wat Arun
Erawan Shrine
San Phra Phrom or Erawan Shrine is a Hindu Shrine built in 1956 as part of the Erawan Hotel, it is located by the Grand Hyatt Erawan Hotel, at the Ratchaprasong intersection in Pathum Wan district.
Here you can pay for Thai dancers to dance to the shrine either to get your prayers answered or because your prayers have answered.
Wat Phrasrirattana Sassadaram (Wat Phra Kaew Moragot)
Wat Phra Kaew Moragot is in the grounds of the Grand Palace and houses the world famous Green Emerald Buddha.
Knee-boarding and wake-boarding
Knee boarding and wake boarding in the suburbs of Bangkok at Bangplee Yai.
Wat Phra Chetuphon Wimonmangkhalaram Rajaworamahavihara (Wat Pho)
Wat Pho is behind the Grand Palace, this large temple was originally built during the Ayutthaya Period.
In 1789 it was completely restored and had many Buddha images that were taken from abandoned temples from other parts of Thailand put in to it.
Bangkoks Royal Barge Museum
This is where the Thai Royal families ceremonial barges are kept, there is an extra charge if you wish to take pictures of the barges.
Siam Ocean World
Ocean World
Ocean World in the basement at Siam Paragon, has some nice exhibits and a yearly ticket is available for 1,200baht, no dolphins though.
Bangyai Canals
Spend some time cruising the canals of Bangkok in Bangyai.
Bangkok Butterfly Garden
Samut Prakan Crocodile Farm
Royal Thai Air Force Museum
Royal Thai Navy Force Museum
Suan Siam Water Park
Take the kids for a day out at the water park, entry fee is 200baht per person, lots of water slides and pools, also has funfair style rides which are charged extra for.
Ice Skating in Bangkok
Siam Water Park
Leoland Water Park Central Bangna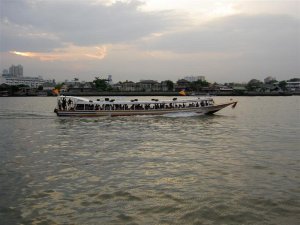 Day Trips out of Bangkok
Bang Pa In Palace near Ayutthaya
A trip to Lopburi
Visit the monkeys at Phra Prang Sam Yot.
The Human Image Bakery in Ratchaburi
A bakery that bakes bread into the image of human body parts, quite realistic and gruesome.
Chachoengsao and Wat Sothorn
Supposedly one of the richest Temples in Thailand and also a nice place to take a river cruise down the Bangkapi River.
Koh Kret in Nonthaburi Province
A small island on the Chao Phraya river, has an ethnic Mon village where they make pottery goods.
Another TeakDoor member visits Koh Kret
Muang Boran (The Ancient City) in Samut Prakan province
Bang Sai Royal Folk Arts and Crafts Centre near Ayutthaya
Irrawaddy Dolphins in Bang Pakong River
And another trip to the Bang Pakong River to see the dolphins.
Irrawaddy dolphins in Bang Pakong
Ampawa in Samut Songkram
Mahasawat in Nakhon Pathom Province
Damnoen Saduak Floating Market
Another member from TeakDoor takes a trip to Damnoen Saduak Floating Market
A restaurant on the mud flats in Samut Songkhram province
Thai Human Imagery Museum in Nakhon Pathom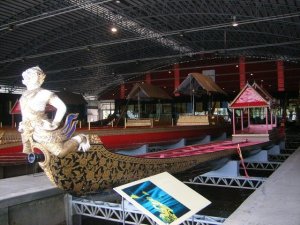 Virtual tours of Bangkok
Our forums are full of different members tours of Bangkok and photos of the places they have visited.
A few of members share their pictures of the places a tourist would not normally see in Bangkok
A virtual tour along the Chao Phraya River in Bangkok
Huay Kwang market and a Love Motel on Ratchadaphisek Road
A tour of the slum dwellings of Klong Toey
3 Days of eating and drinking in Bangkok
Touring Thailand by Train
From Bangkok and
Hua Lamphong Train Station
you can travel just about to any where in Thailand at a safe and leisurely pace, generally the trains take longer than travelling by coach but trains do have sleeping berths which if you are travelling overnight will save you a night in the hotel.
Trains Schedules can be viewed here.
Trains from Bangkok heading up to Chiang Mai and other destinations in Northern Thailand
Trains from Bangkok heading up to Nong Khai and other destinations in North East Thailand, normally known as Issarn
Nong Khai Hotels and Tourist destinations
Trains from Bangkok heading down to Padang Besar, Sungai Kolok and Butterworth in Malaysia
Trains from Bangkok heading to Aranyaprathet and other Eastern Thailand destinations
Touring Thailand by Coach
Bangkok has 3 main bus terminals, there schedules and times can be viewed on the links below.
Eastern Bus Terminal, Eakamai
Southern Bus Terminal
Morchit, Bus Terminal for travel into Northern and North East Thailand
More info and pictures of Morchit or Chatuchak as it is known in Thai can be found
Here
.
Some of our members threads on train travel in Thailand.
Train or Plane
Fan or Air Con Train, which is the best?
Bangkok to Penang and back again