Hat Yai and Songkhla Tourist Attractions, Weather Forecasts, Hotels, Bars & Restaurants
Hat yai is 940km from
Bangkok
, 60km from Sadao on the Malaysian border, 483km from
Chumphon
, 947km from
Kanchanaburi
, 285km from
Krabi
, 907km from
Nakhon Pathom
, 187km from
Nakhon Si Thammarat
, 197km from
Narathiwat
, 103km from
Pattani
, 95km from
Phatthalung
, 810km from
Petchaburi
, 375km from
Phang Nga
, 466km from Phuket, 653km from
Prachuap Khiri Khan
, 508km from
Ranong
, 863km from
Ratchaburi
, 898km from
Samut Sakhon
, 863km from
Samut Songkhram
, 98km from
Satun
, 26km from Songkhla, 1,013km from
Suphanburi
, 329km from
Surat Thani
, 148km from
Trang
, 132km from
Yala
, it is the main stopping point for overland travel from Thailand to
Malaysia
, it has a bus station,
train station
and an airport.
There are several shopping centres such as Lido Shopping Centre, Odeon Shopping Centre, Sanehanuson, Hat Yai Plaza Shopping Centre, and Si Kimyong Market on Phetkasem Road.
If your visiting Hat Yai in November be sure to visit the
Hat Yai Lantern Festival
.
Hello Unregistered,
If you want to learn more about Hat Yai or have a question why not visit our
Southern Thailand Hat Yai Forum
.
Hat Yai Maps
Hat Yai Videos
Hat Yai Restaurants
Nam Tok Nga Chang
Nam Tok Nga Chang, or the "elephant's tusk" waterfall is around 20 km north of the city at the wildlife sanctuary.
Wat Hat Yai Nai
Just outside of Hat Yai town is a temple with a large reclining Buddha, supposedly the 3rd largest in the world at 35meters long.
Hat Yai Municipal Park
Situated on Kanchanawanit Road, it is six km from the city center on the Hat Yai-Songkhla highway. It is the main recreation park for the people of Hat Yai and surrounding areas as well. Plenty of plants, a pond, avarium, and
food stalls
. Near the avarium there is a statue of King Rama V. There is a Brahman shrine at the hilltop. And at the southern foothill near the boy scout camp stands the jade statue of Guan-yin, the Chinese Goddess.
The Khlong Hae Floating Market
Located in Wat Khlong Hae, about 3 kilometers from Hat Yai City, this is the Southern Region's first floating market, which was officially opened on August 2008 and become popular very quickly.
There are about 200 shops and 90 paddle boat vendors offering local goods, fruits and delicious local food contained in environmental friendly containers like banana leaves and clay pots – such as "Khanon Mod" fried rice-flour balls with mung bean filling, "Khao Yam" Southern Thai rice salad, and
chicken satay
.
The market opens on Friday, Saturday and Sunday from 4pm to 9pm. For more information call TAT Call Center 1672.
Songkhla & Places to Visit
Khao Nam Khang National Park
The park consists of a complex of mountain ranges stretched southward till the border of Malaysia. The significant mountains are Kuan Sya, Kuan Khao Mai and the highest mountain Khao Nam Kang.
San Kala Khiri National Park
San Kala Kiri National Park, located in Sabayoy District, Song Khla Province, covers Toa Thep Mountain National Forest Reserve, Khao Tan Forest Reserve, Kwan Chedi Forest, Praya Mai Forest, Kwan Kham Pang Forest, Kwan Rasor Forest Reserve, Kwan Nam Ron Forest, Kwan Sor Ror Forest, Bang Pla Forest and Toa Thep forest.
Khao Kao Seng
Located about 3 km from Hat Samila beach. Most famous thing about this place is a rock called "Hua Nai Raeng" which supposedly has 900,000baht underneath it.
Khao Noi
Small hill near Laem Samila, has a statue of the Prince Lop Buri Ramet (The Southern Viceroy), the top has a view of the city and a public park with the usual food services and tennis courts.
Ko Nu and Ko Maeo
A legend says that a dog, a cat, and a mouse, on a Chinese sampan stole the merchant's magic crystal and tried to swim ashore but drowned and lost their lives. The mice and cats became the islands in the Songkhla Lake while the dog died on shore and became the hill called Hin Khao Tang Kuan near the bay. The crystal was totally destroyed and became the white sandy beach called Hat Sai Kaeo.
Ko Yo
This is a small island in the Songkhla Lake and can be reached via Tinsulanond Bridge. The coastal plain is famous for growing a special kind of jackfruit called Jampada.
Laem Sai Estuary Fortress
This fortress was constructed during the reign of King Rama III and is behind the Songkhla Provincial Police Headquarters.
Laem Samila
Situated in the City Municipality, about 2.5 kilometres from the fresh market (Thalat Supsin or Thalat Sot Thetsaban). This peninsula is well-known for its white sandy beach, shady pine groves, and the statue of a mermaid which is Songkhla's symbol. It can be got to by the Hat Yai-Songkhla buses.
Phathammarong Museum
Situated on Chana Road near the Songkhla National Museum.
Songkhla Lake
Natural lake which is about 80 kilometres long and 20 to 25 kilometres wide. It is a freshwater lake and you can hire boats for touring. There are several islands across from the lake, the bigger ones include Ko Yai, Ko Si, Ko Ha, Ko Kaeo, Ko Mak, Ko Rai, and Ko Yo.
Songkhla Zoo
Songkhla Zoo is an open zoo, on the Songkhla-Chana Highway, Tambon Khao Rup Chang.
Songkhla's City Pillar
Situated on Nang Ngam Road, it is a revered site for Songkhla's population.
Wat Matchimawat or Wat Khlang in Songkhla
Situated on Sai Buri Road, is a large temple and the most important in Songkhla. It is about 400 years old. The temple also has the Phattharasin Museum.
Night Life in Hat Yai
Hat Yai does have a small sex industry to cater for the passing traveler and for Malaysians spending the weekend on a trip across the border, many of the larger hotels have karaokes and or massage parlours where women are available for a fee, for a more normal type bar where farangs hang out then you want to go to Thamanoonvithee Road, here from the train station you will find a small selection of bars and restaurants.
Hansa Plaza
Has a ladyman cabaret show every evening, a disco, a pub, a hostess bar and of course a karaoke.
Pink Lady Complex
Address: 24/11-12 Sanehusorn Road, Hat Yai, Songkhla, 90110.
Telephone: 074 230960-4
Hotel, Traditional massage, body massage with happy endings and karaoke.
Post Laser Disc
Thamnoon Vithee Road
Air con bar and restaurant, has a nice selection of farang food
The Pubb
Thamnoon Vithee Road
Nice open fronted bar that caters for the Hat Yai expats.
Hotels and Guesthouses in Hat Yai
C.K Resident Hotel
Thanon Thung Sao 2, Soi 12.
Opposite the Hat Yai Bus Station.
Ladda Guesthouse
13-15 Thammanoonvithi Road.
074 220233
Opposite the Hat Yai Train Station near Robinsons Shopping Mall.
Kings Hotel
126-134 Nithak U Thid 1 Rd.
Had Yai, Songkla
YOMA Guest House
27 Rongmuang Rd, Songkhla
Rooms from 200baht per night.
074 311788
Cathay Guest House
93/1 Niphat-Uthit 2 Rd, Hatyai Songkhla
All Rooms with Fan - Toilet and Shower
Rooms around 250baht per night
Near Taxi & Train Station , Friendly Staff Inexpensive Breakfast & Drinks
074 243815
Sorasilp Guest House
251/7-8 Petchkasem Rd., Hatyai Songkhla
074 232635
Louise Guesthouse
21-23 Thamnoon Vithi Road
Hatyai songkhla
90110 Tel. 074-220966
Near Robinsons department store and train station
V.L. Hatyai Hotel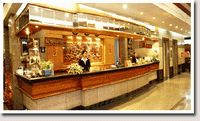 1-3-5-7 Niphat Uthit 1 Road,
Hatyai, Songkhla 90110
Diamond Plaza Hotel Hat Yai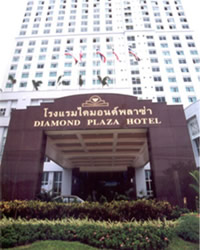 Free! Wireless Hi-speed internet
62 Nipat u-thit 3 Hatyai, Songkhla
Tel: 0-7423-0130-41, 0-7435-3140-9 Fax: 0-7423-982
Grand Plaza Hotel Hatyai
24/1 Sanaehanusorn rd., Hatyai, Songkhla
Tel: 0-7423-4340-8, 0-7423-0045-9 fax:0-7423-0050
Outdoor swimming pool, coffee shop, "Gee Karaoke", and traditional Thai message,
J.B. Hotel Hat Yai
99 Jootee Anusorn Rd., Hat Yai, Songkhla 90110, Thailand.
Tel: +66 (0) 7423 4300 -18 Fax: +66 (0) 7423 4328
Free! Wireless Hi-speed internet.
Room rates from 1,600baht per night
Hotel Novotel Hat Yai Centara
Formerly Novotel Central Sukhontha Hat Yai
3 Sanehanusorn Road
Songkhla
90110 Hat Yai
Tel (+66)74/352222
Hat Yai Weather Forecasts Sunset and Sunrise Hat Yai Time

(HDY) Hat Yai Airport, TH (Arrivals and Departures)
Online Map and Route Planner for Hat Yai, just type in where you are going and press "Go".

img src=http://www.flightstats.com/go/About/termsOfUse.do