» Tonle Bati
Tonle Bati
Tonle Bati is a huge lake about 40 kms south-west of Phnom Penh. It is a beautiful scenic spot surrounded by rice fields and has a couple of hilltop temples similar to Oudong in the vicinity. There is a similar set up to Kien Svay here, with stilted picnic huts into the lake with similar food and a beautiful Angkorean era temple called Ta Phrom, not to be confused with the one at Angkor itself. As with the other two places, avoid at weekends and Buddhist holidays.
And heres the few photos I could find of my of the stilted picnic huts:
Note the curtains on the shacks, the girl I was with said they were there for the purposes of "privacy", read into that what you will!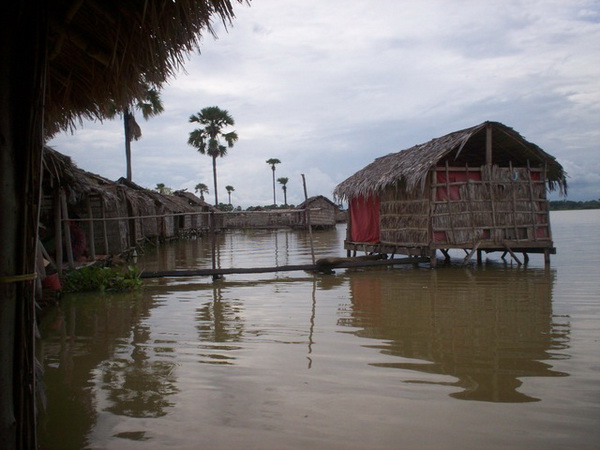 Sorry but thats it for my photo's from there, shit I know but what can I do?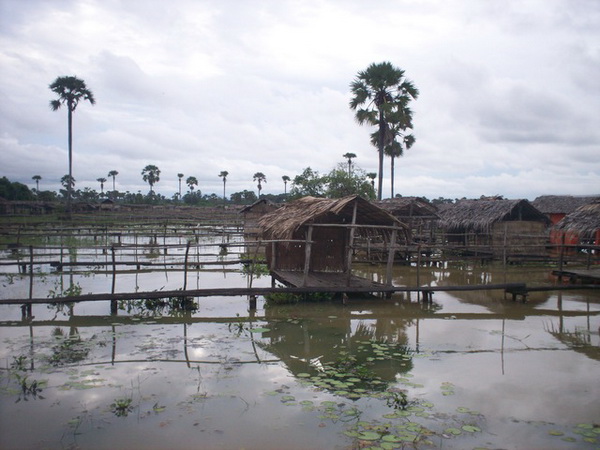 I'll end this section with a better photo of the lake: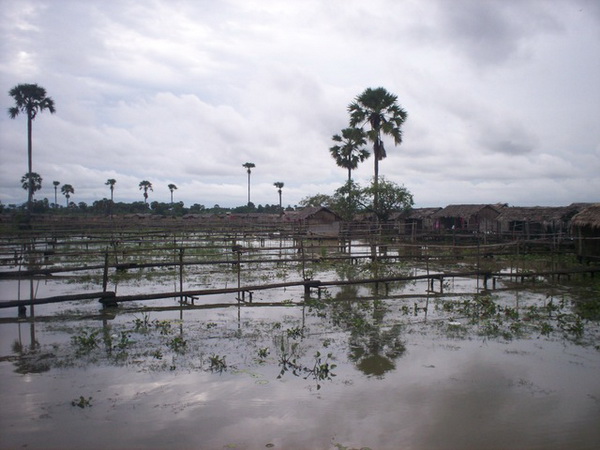 Above by khmen
Below by wiki
Tonle Bati is a small lake about 30 km south of Phnom Penh, the capital of Cambodia. It is a popular weekend destination for the local population. It is also a popular fishing spot for both tourists and people who live locally.
Close to the lake, there is a temple, Ta Prohm, built in the 12th century by Jayavarman VII. It is located off the highway to Takeo.
20 minutes south of the lake there is another temple called Phnom Chisor. It is situated on a mountain top which requires a visitor to climb 461 steps.