Hotels and Guesthouses in Phnom Penh
Cambodia Travel Forum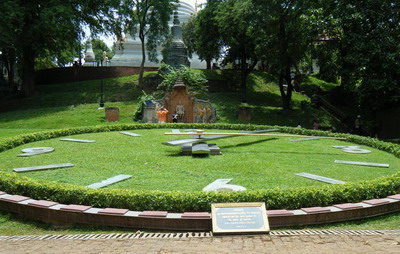 Royal Inn
Nş. 128D8, Sothearos (St. 3)
All rooms feature
• Air conditioner ( personal climate control )
• Insulated windows
• Cable TV ( more than 60 channels with 13 languages)
• Broadband Internet Connection
• IDD Tel lines
• Newspapers and magazines subscription
• Mini Bar
• Safe deposit
• Wardrobe
• Dressing Table
• Writing Desk
• Hair dryer
• Electric Kettle
• Bath Tub/Shower with hot and cool water
Room Rate per night is $28 - $74.
Royal Inn
Goldiana Hotel
Nş. 10-12, Lovieem (St. 282)
The Goldiana Hotel is within easy reach of all foreign embassies, UN offices, NGO offices and private companies. It is located 2 Km away from the Phnom Penh central business district, 1 Km away from the Independence Monument, the Samdech HUN SEN Park and "Chaktomuk" (meeting of the four rivers), 500m from Super Market and 2 Km from the Royal Palace and the National Museum. Phnom Penh International Airport can be reached within 15 minutes.
Goldiana Hotel
Asia Hotel
Nş. 170, Preah Monivong
Blue Lime
Nş. 42, Street 19z,
behind the Royal Institue of Fine Arts
Sex tourists not welcome here.
The Blue lime is a 14-room urban accommodation, with a garden and a swimming pool, centrally located, between National Museum and Royal Palace.
The rooms, garden and pool are modern minimalist, with concrete furniture, all covered by a free 1Mb/s wi-fi.
The bar/restaurant serves food in the garden lounge.
Blue Lime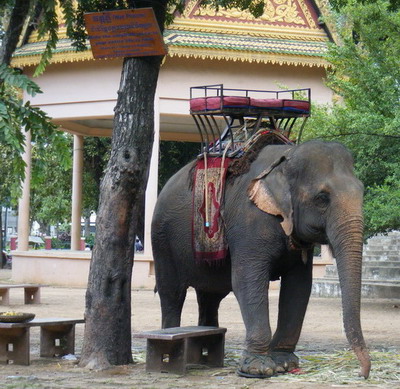 TAT Guesthouse
No 52 E1, street 125,
SangKat Vealvong Khan 7
Makara.
Phone: 012 921 211
TAT Guesthouse
Townview Hotel
30, St. 111 corner St.242
Sangkat Boeung Pralet
Khan 7 Makara
Tel: 023 992 939, 023992 949
Fax: 023 992 93
From $20 per night
Townview Hotel
Last Home Guest House
21Eo Street 172
Near National Museum, Royal Palace and River Walk.
Phone #'s: 012-831-702 or 016-307-134
Room Rates from: $5 - $15
Last Home Guest House
Top Banana Guesthouse
9Eo Corner St 278 & St 51
Sangat Boeung Kong Keng 1
Khan Chamkar Morn
[Next door Golden Gate Hotel]
Rooms from fans [at] $6 up to aircon and hotshower luxury [at] $15.
Tel: +855 12 885 572
Top Banana Guesthouse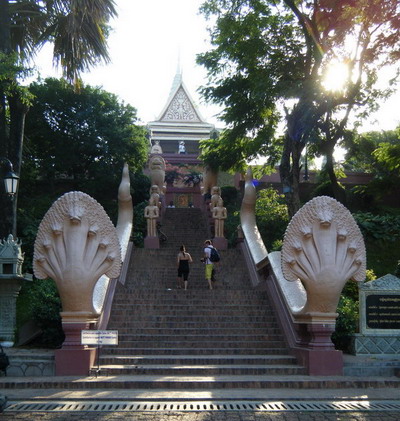 Woolly Rhino Bar and Guesthouse
79 Sisowath Quay Phnom Penh Cambodia, Tel. +855 (0)12 712892/
Rooms from $7 to $25 per night.
Woolly Rhino Bar and Guesthouse
Cambodia Visa Run Page
Cambodia News Headlines
Cambodia Weather Forecasts and Airport Arrival and Departure Schedules
Cambodian Riel Currency Converter
World Time
World News Headlines