» Thai Dessert Khanom Ar-Lua
Khanom Ar-Lua
Hello Unregistered,
Thai Desserts
Thai Recipes
Thai Food for Newbies
These sweets are originally from Portugal and were brought over to Thailand by Portugese settlers, initially to the settlement in Ayutthaya but then spreading across Thailand to other Portugese settlements, they became popular with both the Thais and of course the Portugese at the time and still are today.
Portugese Settlement in Ayutthaya
Bangkok Santa Cruz Church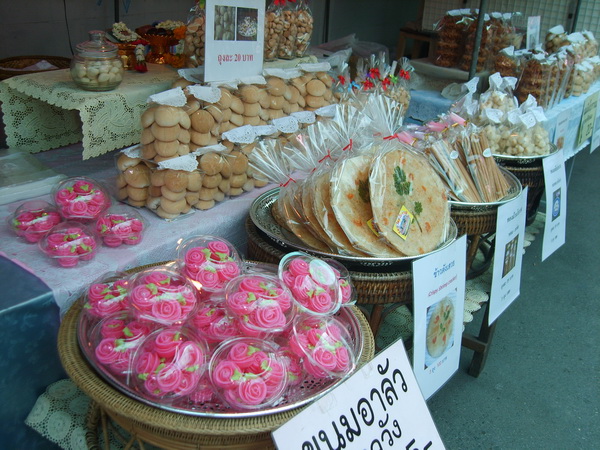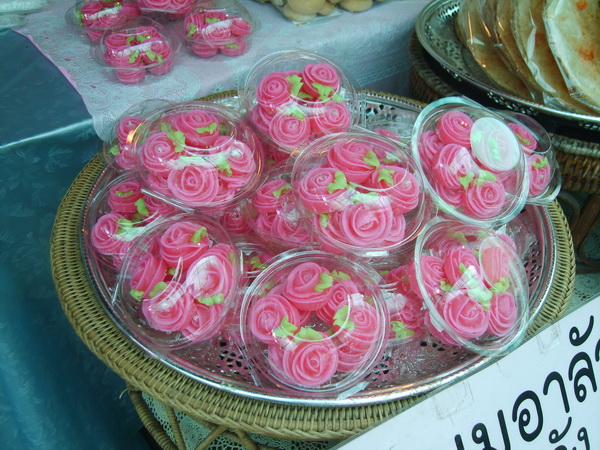 Khanom Ar-Lua Recipe
INGREDIENTS :
1. 1 ¼ cup Flour (Wheat flour). You can use All purpose flour instead for it.
2. Coconut cream 4 grm.
3. Sugar 3 ½ cup.
Many other ingredients are optional such as pandanus leaf, colorings, flavorings, etc.
METHOD :
1. Mix flour and sugar together.
2. Add coconut cream a little at a time, mix well until sugar dissolves.
3. Strain mixture.
4. Cook over medium heat until mixture looks clear.
5. Dropped by cookies bag.
6. Sun-dried until formed.
7. In Thailand they flavour with aromatic candle (edible) but you can add vanilla extracts etc instead.
Thai Khanom
Note the lovely bright colours, better colour than the originals vegetables, popular all over Thailand.