» Bangkok 14th October 1973 Memorial
14th October 1973 Memorial
Democracy monument
Bangkok Giant Swing
Thonburi and Local Area Tourist Attractions
More photos of the 14th October Memorial here.
Buses to 14th October Memorial:
air-con 79, 503, 511 & 516, ordinary 2, 15, 49, 59, 60 & 70
One of the biggest and most notorious demonstrations ever to have happened in Bangkok was the fateful student-led protest of October 14, 1973, when half a million people(Some reports state 200,000) gathered on Ratchadamnoen Klang to demand an end to the autocratic regime of the so-called "Three Tyrants". It was savagely quashed and turned into a bloody riot that culminated in the death of several hundred protesters at the hands of the police and the military and today the memorial is a shrine to those who died.
Photographs confirm that more than 70 demonstrators were killed when the tanks met the crowd. Obviously others were killed during the rioting etc.
There is another memorial dedicated to those who lost their lives in October 1973. It is in the grounds of Thammasat University, just after the main gate, on the right.
Entrance with stairs leading into the Memorial compound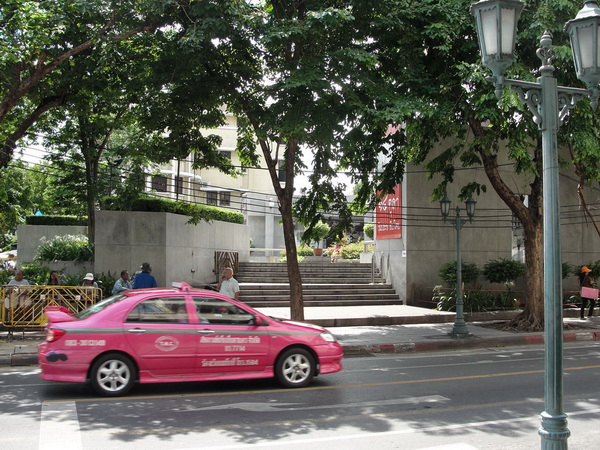 The Memorial itself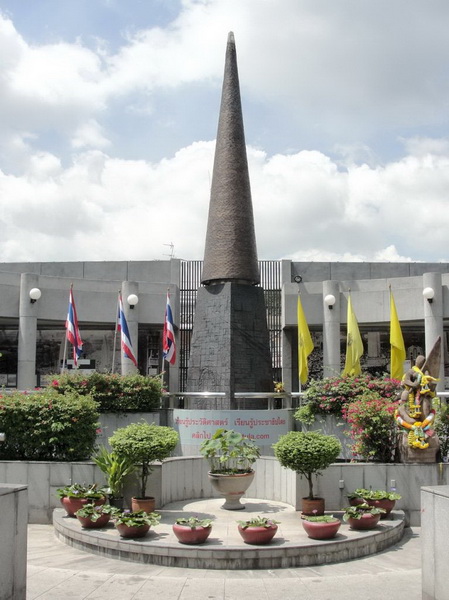 Inside the walls are covered in prints and photos from that day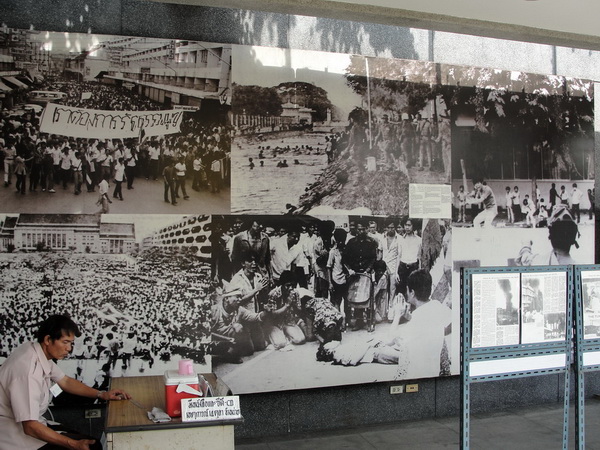 Address: Ratchadamnoen Klang Rd., Ban Phan Thom, Phra Nakhon, Bangkok 10200
Map to get to October 14th Memorial
View Larger Map
Bangkok Bridges