A listing of Pattaya GoGo Bars, their websites and members reviews.
All Pattaya GoGo Bars have shows, generally most of the ones in Walking Street will have lesbian shows amongst many other sort of shows, some are more artistic than others, some of the GoGo Bars do employ Katoeys (transexuals) so you have to be a bit careful there, Stringfellows in Soi Yodsak is the first GoGo Bar to employ only Katoeys as dancers.
If you want to learn more about Pattaya or have any questions feel free to use our
Pattaya Forum
.
You can view a map of Jomtien
here
and Pattaya
here
.
A review of some ladyboy bars can be found here
and ladyboy videos can be found
here
.
A thread on Pattaya Ladymen with photos
There are also many gay gogo bars where Young Thai men prance around in their underpants.
Pattaya Walking Street
A visit to Xzone, Peppermint agogo, Angelwitch gogo and several others.
An ongoing thread with Pictures about Walking Street in Pattaya
An ongoing thread about not so good Pattaya GoGo Bars
The Bars and clubs of Walking Street
Restaurants in Pattaya, Jomtien and Naklua
Pattaya Walking Street food vendors
Videos of Pattaya in the 80's



Pattaya Maps
Map of Eastern Pattaya showing Bars and Restaurants
Pattaya Walking Street A GoGos and the Sois off of Walking Street
Tahitian Queen 2 (TQ2)
Soi BJ, just off Walking Street.
Rock 'n' Roll Bar first opened in 1991, worth visiting their website as often they have special promotions you can print out for cheap drinks and that.
One of our members visits TQ2 GoGo Bar
A humorous thread about TQ2 and the girls
Xzone A Gogo
Off of Walking Street down Soi 16 and above Boesche Club.
Xzone members visit
Baccara
The Baccara gogo is on Walking Street & opened late 2009.
A visit to Baccara
Galaxy A GoGo
A GoGo that employs Euro Girls to dance.
Walking Street.
Galaxy a gogo, One of TeakDoors members gets offered a job there
Casonavas A GoGo Bar
Casonovas A Go Go Bar
Happy A Go Go
At the end of a Small Soi off of Walking Street with Beer Bars on either side.
Happy a gogo
Alcatraz A Go Go
Prison themed gogo bar on Walking Street: Between Soi 14 and 15.
Alcatraz A GoGO
Fun Room A Go Go
Soi 15 off of Walking Street.
Fun Room A Gogo
Club Insomnia
A gogo set on 2 floors with glass dance floors, nicely done out and trys to be considered a gentlemans club.
Soi Diamond.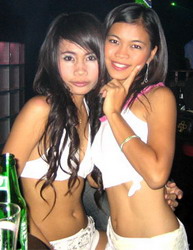 Club Insomnia A GoGo, a members review
The Windmill Club
29/79, Moo 10, Soi Diamond, Pattaya, Chonburi
More info on The Windmill Club Here
Another visit to Windmill Club on Soi Diamond
WHAT'S UP Agogo & Pub
Soi 15, 50 meters from Walking Street.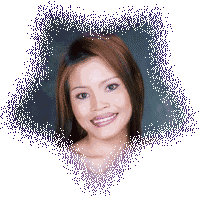 One of our members visits Whats Up A GoGo
Carousel a gogo
Walking Street, Soi Diamond.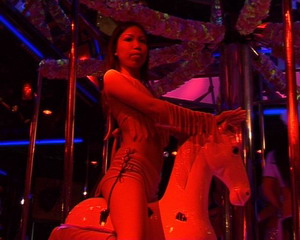 A visit to the Carousel A GoGo
Baby Dolls A GoGo
Walking Street, Soi 15.
One of our members visits Baby Dolls agogo
Beavers A GoGo
One of the first you will come to on Walking Street.
One of our members visits Beavers A GoGo
Sweethearts agogo
Walking Street.
Sweethearts A Go Go
SuperBaby and Super Girls a Gogo
Super Baby & Super Girl A gogo Bars are just opposite each other in front of the Diamond Hotel in the Soi Diamond.

SuperBaby and Super Girls a Gogo
Living Dolls Showcase
More info on Living Dolls a GoGo Here
Heaven Above
Upstairs GoGo Bar on Soi Diamond.
Heaven Above
Secrets A Go Go
Soi 14 just off of Walking Street.
Secrets A Go Go visit by a TeakDoor Member
CatZ aGoGo
Maybe have a party here.
1) Pig roast party at 7,500 baht
A 40KG pig, spit roasted outside of the bar
Potato salad
Steak and kidney pie
Cottage pie
Mixed salads
Garlic bread
2) International buffet party at 9,500 baht - quite simply the BEST party food in Pattaya
A 9KG (20lb) American Grade "A" turkey
A 5KG (11lb) home cooked ham
Home marinated/cooked chicken in garlic, paprika and olive oil
A variety of sausages
Pork pie
Home made potato salad with baby new potatoes, Hellman's mayonnaise, eggs, spring onions and chives
Coleslaw
Garlic bread
Mixed salads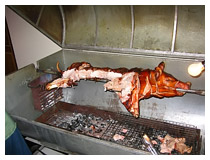 CatZ aGoGo
Shark Bar and Club
Upstairs Bar in Soi Diamond.
Shark Bar and Club
The Tiger Club a Go-go Bar
Upstairs Bar in Soi Diamond.
The Tiger Club a Go-go Bar
Coyotee's Night Club A-Go-Go
located just off Walking Street in Soi Marine Plaza. Just straight on from Soi Lucky Star opposite Marine Disco and Peppermint on Walking Street.
Dance Competitions held here, also has a private partitioned off area upstairs for those private parties.
Coyotee's Night Club A-Go-Go
Club Boesche
Walking Street Soi 16
Shower and Hot Tub Show.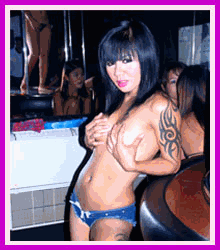 Club Boesche
Super Model
Soi Diamond.
Fortnightly Free BBQ.
Happy Hour 8.00pm to 9.30pm.
Super Model
The Taboo Club
Soi 16 Walking Street.
Shite website with no dirty pictures.
The Taboo Club
Roxy
Walking Street.
Show bar with dancers.
Roxy
Club Electric Blue
Used to be a gogo Bar.
Club Electric Blue
Casino Club Pattaya
Soi Diamond just off of Walking Street.
Casino Club
Pattaya Land GoGo Bars
The Classroom A-Go-Go Bar
325/77-79 Soi 13/4, South Pattaya, Pattaya City, Chonburi 20260,
Fax: + 66-38-710933.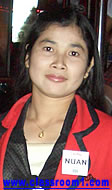 The Classroom A-Go-Go Bar
Kitten Club
Pattayaland Soi 2
Part of the Penthouse Hotel.
Here you can also arrange private parties from 40,000baht for 4 hours.
Has differant promotions everyday including free BBQ on Saturdays and Buffet on Sundays.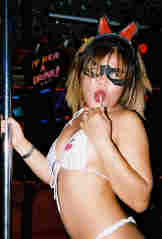 Kitten Club
Mistys agogo
Pattaya land Soi 2.
Parties from 12,000baht with food etc.
Now relocated to Soi 15 just off of Walking Street.
A member visits Mistys in its last days
Mistys agogo
Legs Club A GoGo
PattayaLand Soi 2 at the old Mistys Agogo location.
Open 5.30pm to 1am, will also do parties from 6,000baht.
Legs Club A GoGo
Spicy Girls A GoGo
Pattayaland Soi 1
spicy Girls A GoGo
GoGo Bars in other parts of Pattaya


Las Vegas A GoGo
Soi Postoffice.
Now called the Nevada A GoGo.
Las Vegas a GoGo, TeakDoor Review
Club Blu
Corner of Soi Bua Khao and Soi LK Metro.
Nicely done out bar with coyote dancers.
TeakDoor Member visits Club Blu
Hot And Cold A GoGo
Soi Post office.
Hot And Cold A GoGo, TeakDoor Review
Club Oasis agogo
Soi Bua Khao Near Soi Chaiyapoon.
A TeakDoor Member visits Club Oasis
Oasis A GoGo WebSite
Club Oasis agogo
Nice 'n Sleazy A Go Go
Soi Yamato or Soi Sarmarnit in between Pattaya Beach Road and 2nd Road.
Renamed Nice 'n Eazy a few years back due to pressure from influential Thai's.
Probably the smallest but one of the friendliest GoGo bars in town.
*Now a bar beer type place*
Nice 'n Eazy
Freeway A GoGo
Pratumnak Road, on Buddha Mountain overlooking South Pattaya.
At present it is closed again.
*24th March 2009 reopened as The Stork Club*
Freeway A GoGo
The Stork Club
Champagne A go go
33/107 Moo 10. Soi LK Metro / Soi Diana Inn. 20260 Pattaya City
Telephone: 038 488 762
They have Fetish Parties, exotic Shows to entertain their Customers. Every Sunday they have a free Barbecue Buffet.
Draft beer only 45 Baht
Champagne A go go
Wet "N" Wild A GoGo
Center Condo
South Pattaya
Has VIP areas and underwater shows.
Wet "N" Wild A GoGo
Tahitian Queen
Pattaya Beach Road, between Sois 12 and 13.
Longest estabilished GoGo Bar in Pattaya.
Rock and Roll music for the old folks.
Tahitian Queen
Mandarin Club
Soi 6 - Yodsak Road.
Soi Yodsak is famous for its short time bars, the Mandarin Club is set on 2 floors with the floor of the second floor being glass/perspex.
Mandarin Club
More on Soi Yodsak and the short time bars here
Silver Star A Go Go
Pattaya Soi 8.
Pictures of Soi 7 and the Silver Star a gogo
Silver Star A GoGo website
Classroom 2 a go go
North Pattaya, Soi 2.
Classroom 2 a gogo
Tornado a gogo
Soi Yodsak.
Web Site in German.
Tornado a gogo
Jomtien a GoGo Bars
At present there are only 2 A gogo bars in Jomtien, these are both on the road leading to Jomtien Beach opposite Jomtien Complex or Plaza as it is also known as.
Champions A GoGo
The Yu? Club, Jomtiens newest go go bar
*The YU? Club has now closed down*
The Las Vegas Bar is generally a short time bar that is famous for its nude playing pool girls, it does have a curtained off section with one gogo pole.
*
Las Vegas Bar has closed down its Jomtien bar but now has a small agogo on Soi Yamato in Pattaya.
*
The Las Vegas Bar
Las Vegas Bar Gets Closed Down
Another Las Vegas Bar Thread
Coyote Dancing Videos
We have quite a few videos on the forum of Thai coyote dancing, but you do need to register to be able to view them, anyway here is coyote dancing videos at a
Drag Race,
at a
Becoming a Monk Ceremony,
the
Bangkok Motorshow
, and at a couple of clubs in
Bangkok.
Click here to view live webcams in Thailand, including Pattaya and Jomtien
Weather forecasts for Most of Thailand
Pattaya and surrounding areas Short Time Bars
Black Pearl 2 Bar
Nice bar situated in Eastern Pattaya, or the darkside as it is known locally, has a jacuzzi area, a swimming pool and can get quite wild and raunchy.
Ban Chang Short time Bars
Ban Chang and sex and stuff
Soi Yodsak or Soi 6 as it is sometimes known
Soi Yodsak is famous for it's naughty night life and cheap shorttimes, on this thread we visit GT Bar,King Kong Beer Bar, Blue Hawai 2, Sexy Soi 6, Route 69, Ruby Club La La Land Bar plus many others, includes pictures of the rooms, the girls and even the urinals.
The Sois of Pattaya in pictures, videos and text
Pattaya Soi 7