I saw this on youtube and thought I'd give it a try:


So I went down to the local market and got these: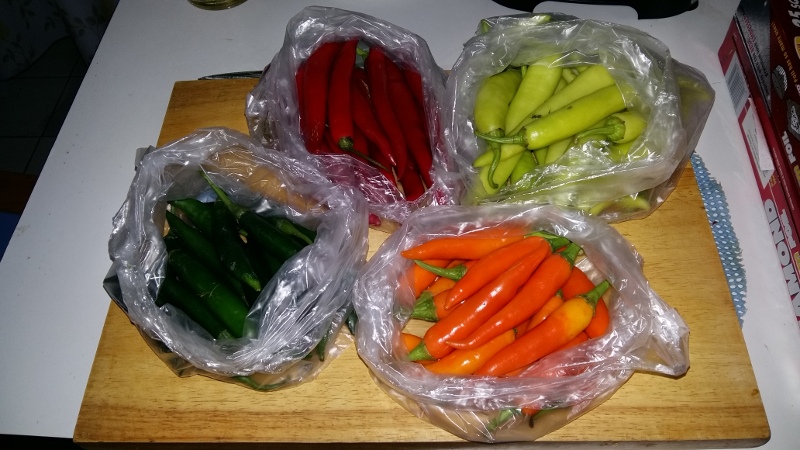 My mix (yes, I weighted this out):
200 grams of the long red ones
80 grams of the orange
154 grams of the light green ones
81 grams of the long jalapeno looking ones
60 grams of garlic
1/2 cup of brown sugar
1 cup of water
I put this in the blender and let it go for about 3-4 minutes, then the "mash" when into two small jars covered with paper towel with holes poked in them.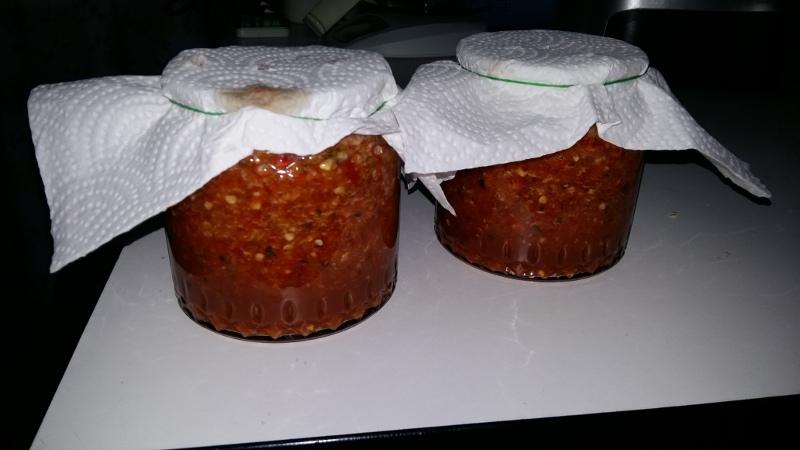 By the next morning the fermentation had started and the tops of the little jars were a mess, so I put them into a bigger jar.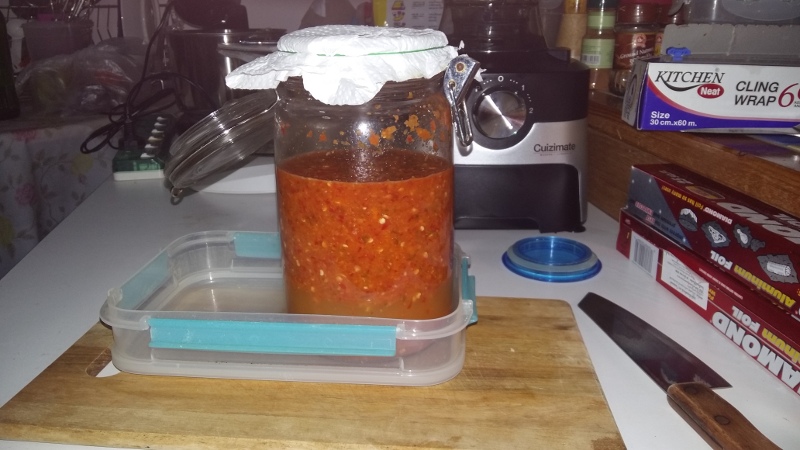 I let it go for a week, stirring twice a day.
After a week: